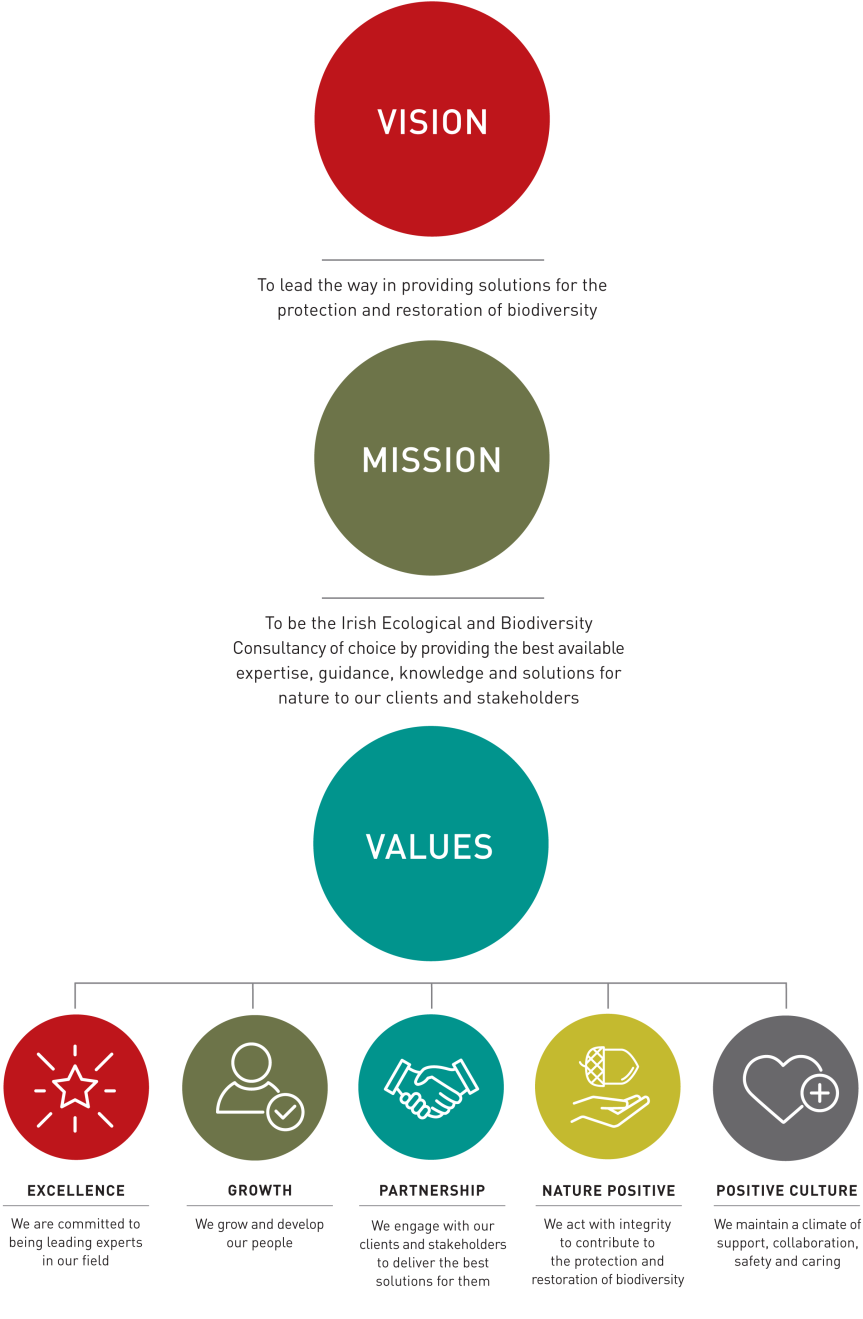 Our Vision Mission Values
We recently brought our team together to clarify our vision, mission and values. The strong consensus from our team was that the protection and restoration of biodiversity had to be at the heart of our vision and that this also needed to be reflected in our company values.
As a result of this collaborative work with our team, we have emerged with a strong vision, mission and set of company values.
We are living our mission (to be the Irish ecological consultancy of choice by providing the best available expertise and solutions for nature to our clients) every day by advising public and private sector organisations on how to protect and restore biodiversity in two main ways:
we help our clients stay on the right side of the law, ensuring their activities minimise impacts on biodiversity; and
we help our clients with their nature positive plans (i.e. plans to halt and reverse biodiversity loss), in line with their ESG (Environmental, Social and Governance) strategies.